Associate Professor, Japanese Program Coordinator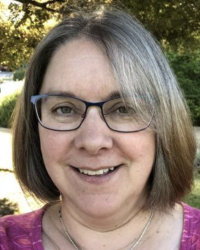 Contact Information
Office Hours:
Wednesdays 2:30-3:20pm (Remote. In person by appointment only) https://washington.zoom.us/my/aohta
Biography
Ph.D. Applied Linguistics, University of California, Los Angeles
M.A. Teaching English as a Second Language, University of California, Los Angeles
B.A. Psychology (with High Honors), Wheaton College
Hori Award for Exemplary Japanese Faculty (2021)
Current Research Projects:
I am currently doing research on teaching Japanese via Concept-Based Language Instruction (C-BLI), an application of Sociocultural Theory and Usage-Based Linguistics to foreign language pedagogy. I am particularly interested in SCOBA development for teaching Japanese language-in-culture, pragmatics, and grammar. I am also interested in teacher development, research interviewing, and Japanese pragmatics. Here are my most recent research articles (updated 6/2021). See the CV link (above) for a complete publication list:
Masuda, Kyoko, & Ohta, Amy Snyder (in press). Teaching subjective construal and related constructions with SCOBAs: Concept learning as a foundation for Japanese language development. Language & Sociocultural Theory, 8(1). (Equal co-authors: names in alpha order)
Ohta, Amy Snyder (2020). Increasing Diversity of Japanese Language Teachers: Approaches to Teaching-Related Professional Development for College Students in North America.  Japanese Language and Literature, 54(2), 399-414
Ohta, Amy Snyder & Prior, Matthew (2019) "That's a Stupid Question!": Managing Competing Perspectives and Language Choice in a Japanese-English Bilingual Research Interview. In Kathy Roulston (Ed.), Social Studies of Qualitative Interviewing: Unpacking Research Methods (pp. 147-179). John Benjamins.
Ohta, Amy Snyder & Masuda, Kyoko (2018). Future directions for informed language pedagogy from cognitive linguistics. In Kyoko Masuda (Ed)., Cognitive Linguistics and Japanese Pedagogy Usage-Based Approaches to Language Learning and Instruction (pp. 305-321). Berlin: De Gruyter Mouton.
Ohta, Amy Snyder (2017). Conceptualizing and teaching Japanese addressee honorifics as expressing modes of self: From SCOBA development to instructional implementation. Language & Sociocultural Theory, 4(2), 1-32.