Graduate Student in Chinese, Teaching Assistant in Chinese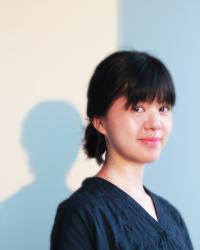 Contact Information
Office Hours:
Th 3:30-4:30 Zoom ID: 96396612453
Biography
M.A. Chinese Language and Literature, University of Washington
M.A. Foreign Languages and Literature, National Chung Cheng University
B.A. Foreign Languages and Literature, National Chung Cheng University
B.A. Chinese Literature, National Chung Cheng University
Ying-Hsiu Chou has worked as a Fulbright Scholar from Taiwan since 2016. Her research interests focus on interdisciplinary approaches to Chinese fiction, film, and popular culture, with emphasis on genre, gender, cross-media adaptation, and transcultural encounter. Her thesis, "The Innovative Representation of Romantic Love in 'The Oil-peddler Wins the Queen of Flowers,'" argues that Feng Menglong portrays romantic love as characterized by sympathy and affection in his new romantic story in the vernacular, and this portrayal marks a major shift in the development of the Chinese romance genre. Chou is now working on her dissertation, exploring the romantic male in early twentieth-century Chinese popular culture as a key to a better understanding of Chinese masculinity and popular culture. She has presented papers at the Annual Meeting of the Western Branch American Oriental Society, the North American Conference on Chinese Linguistics, and the Rocky Mountain Modern Language Association Convention. Her art-based digital humanities project, Deconstructing the Construction: The Female Images in Chinese Detective Films, 2010- 2020, received the Digital Humanities Summer Fellowship from the UW Simpson Center for the Humanities.  She is currently an active member of the Body and Media Graduate Research Cluster and a committee member of UW Taiwan Studies' Land/Scaping Taiwan: (Non-)Humans, Environment, and Moments of Encounter workshop.
Awards, Fellowship, and Grants
Taiwan Studies Commendation Award, Taiwan Studies Program, Henry M. Jackson School of International Studies, University of Washington, 2020
Digital Humanities Summer Fellowship, Walter Chapin Simpson Center for the Humanities, University of Washington, 2020
Distinguished Teaching Assistant Award, Department of Asian Languages and Literature, University of Washington, 2019
Graduate Study Fulbright Grant, Fulbright Taiwan (Foundation for Scholarly Exchange), 2016-21
Tuition Award, Graduate School, University of Washington, 2016-18
Teaching Training
"Teaching Chinese as a Second Language: Summer Program," Mandarin Training Center, National Taiwan Normal University, 2016