Submitted by
Jennifer A. Miller
on July 9, 2019 - 9:18am
With the retirement of Emperor Akihito and the accession of Emperor Naruhito on May 1, Japan entered a new reign, titled Reiwa.  Breaking with some thirteen hundred years of tradition, the Japanese government drew the name, which it says means "beautiful harmony," not from one of the Chinese classics but rather the eighth-century Japanese poetic anthology
Man'yōshū
(Collection of Ten Thousand Leaves).
In an engaging and wide-ranging talk, professor of Japanese and department chair Paul Atkins explained the workings of the era-name system, the historical precedent of using Chinese texts, the meaning of the Chinese characters used to write "Reiwa," their origin in a preface to a group of poems about plum blossoms included in the
Man'yōshū
, and their relationship to the "Preface at Lanting" (
Lanting xu
) by Wang Xizhi, one of the most famous works of Chinese calligraphy.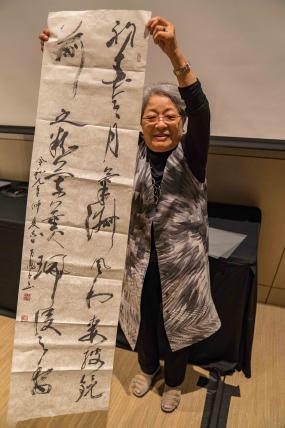 The talk was presented by Washin Kai (Friends of Classical Japanese at UW), including Dr. Yumi Iwasaki, who introduced Professor Atkins, and given at Meydenbauer Center in Bellevue as part of Japan Fair in June 2019.  It can be viewed in its entirety on the Washin Kai website at: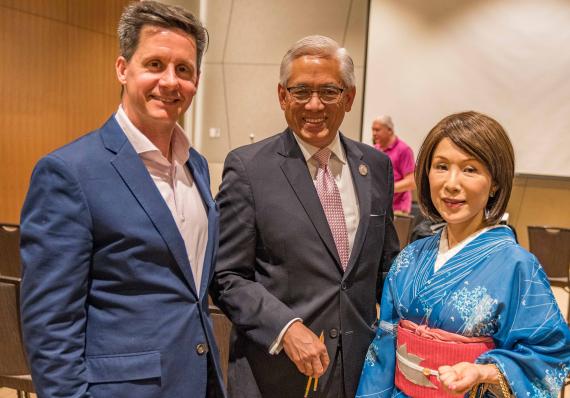 .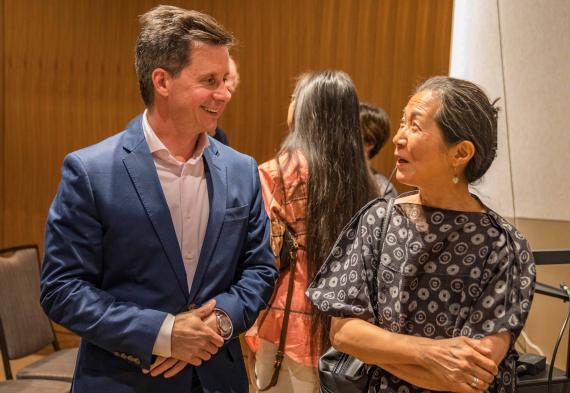 .