Doctoral Candidate in Japanese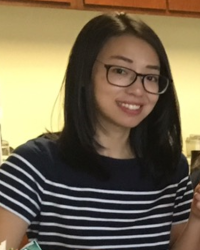 Contact Information
Biography
M.A., Japanese Literature, Portland State University, 2017
M.A., Philosophy, University of Cincinnati, 2012
B.A., History and Philosophy of Science, University of Pittsburgh, 2010
Washin Kai-Japan Foundation Fellowship, 2020-2021 and 2022-2023
Selected Presentations
"Ogawa Mimei, Socialism, and Children's Play: His 'Handstand' and Critique of Proletarian Literature." 
Paper presented at Southwest Conference on Asian Studies, an organized panel, "Problematic Politics in Japanese Literature and Manga," October 14-15, 2016.
"Finding 'Nature' through Encounters with Western Literature: Takamura Kōtarō and His Dualistic Worldview." 
Paper presented at Asian Studies on the Pacific Conference, June 10-12, 2016. 
"Heart of Darkness: Ogawa Mimei and Children's Literature."
Paper presented at Student Research Symposium, Portland State University, May 4, 2016. 
GSA Officer Info
GSA Faculty Liaison, 2022-2023
Duties: This officer observes regular faculty meetings and reports pertinent information to the rest of the graduate student body.
Contact me if: You would like information about the proceedings of recent faculty meetings. You have questions about an item in a recent report on faculty meetings.
GSA Treasurer, 2022-2023
Duties: This officer maintains the account balance, write checks to cover AL&L graduate student association expenses, and provide funding for travel grants.
Contact me if: You need to request funds for an AL&L graduate student event, need a check for travel funds, or need to deposit/withdraw money from our account.