Graduate Student in Japanese, Teaching Assistant in Japanese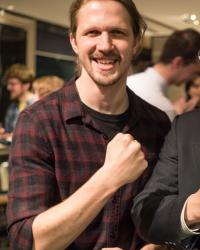 Contact Information
Office Hours:
F 1:30-2:30 Zoom Meeting ID: 679-972-070
Biography
M.A. Japanese, Portland State University
B.A. Japanese, Honors College at Portland State University
Union Steward, 2019-2020
Duties: This officer attends UAW meetings and represents AL&L graduate students.
 Contact me if: 1) you are interested in this position, or 2) you have any questions regarding the UAW.