Syllabus Description:
Proletarian Literature in Japan and the Critique of Capitalism
This course will focus on the newly released anthology, For Dignity, Justice, and Revolution: An Anthology of Japanese Proletarian Literature (University of Chicago Press, 2015).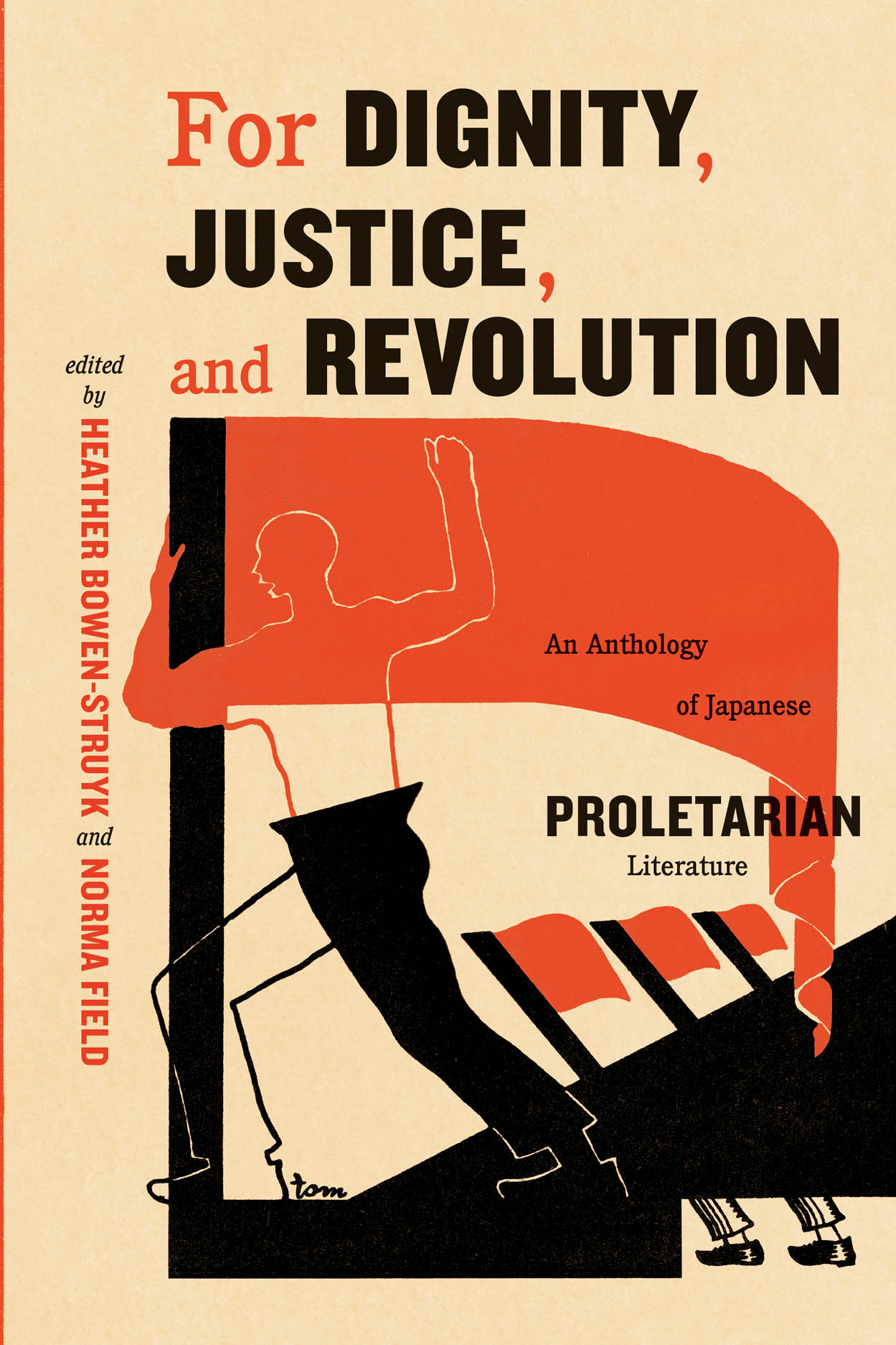 As the blurb for the anthology explains, "Fiction created by and for the working class emerged worldwide in the early twentieth century as a response to rapid modernization, dramatic inequality, and imperial expansion. In Japan, literary youth, men and women, sought to turn their imaginations and craft to tackling the ensuing injustices, with results that captured both middle-class and worker-farmer readers.
Composed primarily during the 1920s and 1930s, proletarian literature was one of the most popular forms among Japanese readers. The works have been understudied in the United States, however, largely as a result of the anti-Communist ideology that dominated discourse here in the latter half of the twentieth century (and arguable continues to exert a powerful effect on it.)
This course will not only focus on these literary texts, but also on the critiques of capitalism (beginning with those of Marx) that informs them. As our dominant mode of production, and the dominant mode of production throughout most of the world today, capitalism demands attention and analysis. Our focus will be less on the proposed solutions, often in the form of a communism, and more on the critiques, which in many cases remain relevant for us today.
A detailed reading schedule will be provided prior to the start of Spring term; literary readings will be drawn from the anthology, which is available at the University Bookstore, and critical readings will be made available in PDF form to enrolled students.
Students' grades will be based on their preparation for and participation in classroom discussions, as well as on their performance on a midterm and a final exam.
MyPlan users: please be aware that while JAPAN 360 is offered most academic years, sometimes more than once per year, it is not offered on a regular schedule and will vary in terms of content and instructor. Students may take up to three JAPAN 360 courses, for a total of 15 credits.
Catalog Description:
Focuses on literature from a limited time period or particular aspects of pre-modern or modern Japanese culture.
GE Requirements:
Visual, Literary, and Performing Arts (VLPA)
Last updated:
January 10, 2018 - 9:30pm